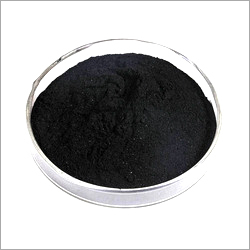 Product Description
Why Are Humates So Important ?
We All Know What Adversities Occur When Soil Becomes Depleted.

Crops become prone to disease and weaker stock invites pests to move in. Humates helps in restoring the natural balance in soil that leads to optimal plant growth. Thus, humates ensures plant vigor. This is highly concentrated, natural organic humus that is generally found in farm yard manure, compost. Humus is considered one of the most effective soil improvers and conditioners.
Natural Potassium Humate is the potassium salt of Humic matter that is collectively termed Humus. Humus is also referred to as the Humic acid from premium quality natural vegetable, animal decay matter, Leonardite.

Humic acid forms a vital part of humic substances. It is also a core organic constituent of upland streams, and even other water bodies like dystrophic lakes & ocean water. The acid is formed via bio degradation of dead organic matter.

This acid is a

complex mixture of various organic acids.

Potassium Humate:

This K salt of Humus is an excellent quality organic matter enhancer and plant growth enhancer. Also used as high grade soil conditioner, this can be used in landscape and garden. The acid can also be applied on both agricultural and horticultural plants. The product provides good support to seeds during germination and provides organic matter during the germination process that improves the plant health.
Application:
With an excellent solubility rate, it can be used in formulating different organic fertilizers.

Natural Plant Nutrient Organic Fertilizer Input are more often than not based on Humate
Our Potassium Humate Organic Fertilizer is available as following:
Liquid (12%, 18% and 24%)

100% Soluble Granules

100% Soluble Shiny Crystals
Foliar Application:
Boosts plant growth & health

Increases the overall plant yield

Aids in nutrient uptake through leaves and roots

Improves the effectiveness of applied pesticides
Soil Application:
Improves and enhances the soil structure

Reduces losses of various nutrients

Enhances the nutrient uptake by the root system

Aids in proper root development

Increases various microbiological activity of the soil

Boosts capacities of water holding as well as cation exchange